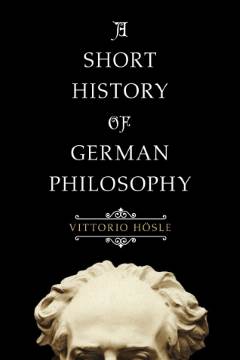 Princeton University Press, Princeton
2016
304 Pages
ISBN 9780691167190
Starting with the medieval mystic Meister Eckhart, the book addresses the philosophical changes brought about by Luther's Reformation, and then presents a detailed account of the classical age of German philosophy, including the work of Leibniz and Kant; the rise of a new form of humanities in Lessing, Hamann, Herder, and Schiller; the early Romantics; and the Idealists Fichte, Schelling, and Hegel. The following chapters investigate the collapse of the German synthesis in Schopenhauer, Feuerbach, Marx, and Nietzsche. Turning tothe twentieth century, the book explores the rise of analytical philosophy in Frege and the Vienna and Berlin circles; the foundation of the historical sciences in Neo-Kantianism and Dilthey; Husserl's phenomenology and its radical alteration by Heidegger; the Nazi philosophers Gehlen and Schmitt; and the main West German philosophers, including Gadamer, Jonas, and those of the two Frankfurt schools. Arguing that there was a distinctive German philosophical tradition from the mid-eighteenth century to the mid-twentieth century, the book closes by examining why that tradition largely ended in the decades after World War II.
Full citation:
Hösle, V. (2016). A short history of German Philosophy, Princeton University Press, Princeton.
This document is unfortunately not available for download at the moment.